ABOUT COMPANY
Caprittarius is a leading Trade Related Intellectual Service organisation in the sector of the leather, especially for Export and Import activities. A well known firm in the International and Domestic scenario, Caprittarius renders excellent service to reputed Tanners, Exporters and Importers and to all International customers. Caprittarius' main services include marketing, obtaining orders related to Export and Import, providing technical solutions for process, resourcing, inspection of raw materials, finished leather and Leather products. The Firm has an authority to certify goods before shipments and adheres to the recent testing norms.


Our CEO
"Building a group like Caprittarius was a great experience. Putting together a management team, creating a marketing & distribution network, providing our team with the necessary sources for precise technical support & many innovative ideas posed me challenges.

But I felt privileged to work with the team of committed individuals, institutions and Academic world that kept me going strong beyond the impediments that has made our Trade Related Intellectual Service (TRIS) in leather grow manifold and obtain a worldwide recognition."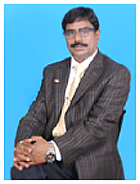 V.S Ravindran is an Executive Member of
Andhra Chamber of Commerce
Madras Management Association (MMA)
Federation of Indian Export Organisation (FIEO)
Association of Bio technology Led Enterprises (ABLE)
Indo-Italian Chamber of Commerce & Industry
Our Mission
Is to bring the Tanners / Exporters to the global platform.
Our Vision
Is to focus on "Innovative Eco-friendly technology".