EXPORTS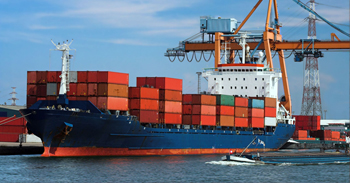 We work on innovative articles and as per the client request exclusively Made in India without any compromise. Our tanners & exporters follow REACH (Regulation, Evaluation, Authorization and Restriction of Chemicals) & MRSL (Manufacturing Restricted Substance list) norms.
Treating leather with chemical agents within the production cycles a very sensitive and delicate matter when speaking of refined Made in India products. Producing this type of material combining our prestigious client's requests, while abiding to the strict parameters of environmental and social responsibility laws, is very challenging but absolutely necessary.
Why we focus on vegetable tanned leathers & chrome free leathers?
The wet white concept was elimination of production of the chrome which is carcinogenic. More recently wet white concept is greatly used for the production of chrome free leathers for specific applications.

One of the more recent system is pretanning with polycarbamoyl sulfonate (PCMS), vigorously promoted under some of the reputed brand names. Caprittarius focus on this type of tannages in order to replace the chrome into the vegetable & natural polymer tanning substances.

Vegetable tanned leather expresses the art, attention and master craftsmanship of tanner's innovation to respect traditional and the environment. In addition to this, vegetable tanned leathers are biodegradable and environmental friendly and more natural look.

Treating leather with chemical agents is very traditional material but we raise the curtain on minimize the chemical without affecting the leather characteristics and quality.

Characteristic of the leather reflects the joining of comfort look, fashion, uniqueness, versatility and rich look and cost effective in the final product.

Blend of traditional tanning as well as modern enzymatic processing and wet white processing considerably reduces the environmental load which is the need of the hour.


Chrome free leather principally comes from automotive industry due to its particular properties like low dry-shrinking of leathers. Chrome free tanning are generally based on the use of reactive organic compounds in combination with vegetable or synthetic tanning agents.

Chrome free are normally preceded by pre-tanning, in Europe leather industries glutaraldehyde is mainly used in the form of modified glutaraldehyde product, Caprittarius insist many of the tanners not to use restricted syntans with high content of phenol; seem to be hardly biodegradable and toxic nature is also due to very high COD, hence the combination of all the vegetable, wet white and chrome free eco-friendly raw materials can be used to process the leather in such a way low impact and less load in the environment will be the main criteria of process in the leather industries and we prefer to work in this kind of eco-friendly tanners to promote their finished leathers and products.