ABOUT COMPANY
Caprittarius is a leading Trade Related Intellectual Service organisation in the sector of the leather, especially for Export and Import activities. A well known firm in the International and Domestic scenario, Caprittarius renders excellent service to reputed Tanners, Exporters and Importers and to all International customers. Caprittarius' main services include marketing, obtaining orders related to Export and Import, providing technical solutions for process, resourcing, inspection of raw materials, finished leather and Leather products. The Firm has an authority to certify goods before shipments and adheres to the recent testing norms.


Founder



Founder Mr. V.S. Ravindran - The internationally renowned as Global Representative and agent of Caprittarius since 1986. He is business man of great acumen leading the team for the past 32 yrs successfully.

Extensively traveled around the world, participated in the trade fairs, conference, seminars, panelist and negotiates for the exporters, importers & Buyers, powered to persuade the people around him and follow the principles of ethics in business for sustainable process and technology.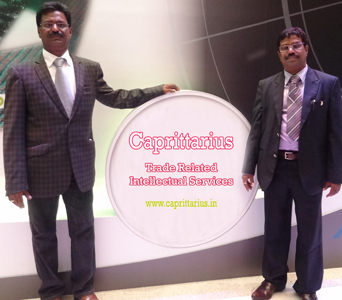 He says
"As an entrepreneur I always feel our destination are made by our ideas and choices, powerful thinking, positive attitudes will make the change happen"


Co founder Mr. V.S.Mahendranath - "Think beyond and stay perfect "performance remain constant on sustainable quality
Our Mission
Is to bring the Tanners / Exporters to the global platform.
Our Vision
Is to focus on "Innovative Eco-friendly technology".